Birdfall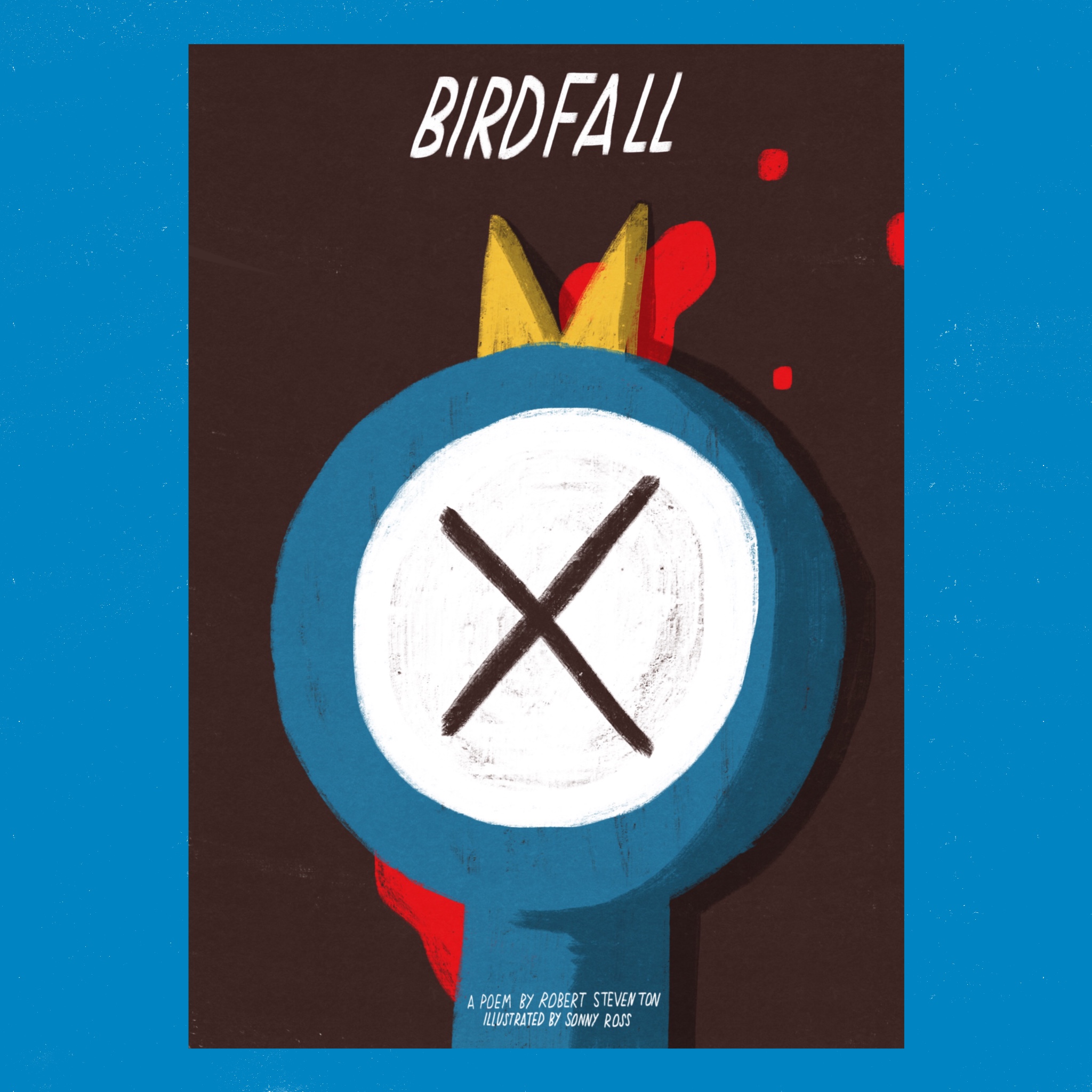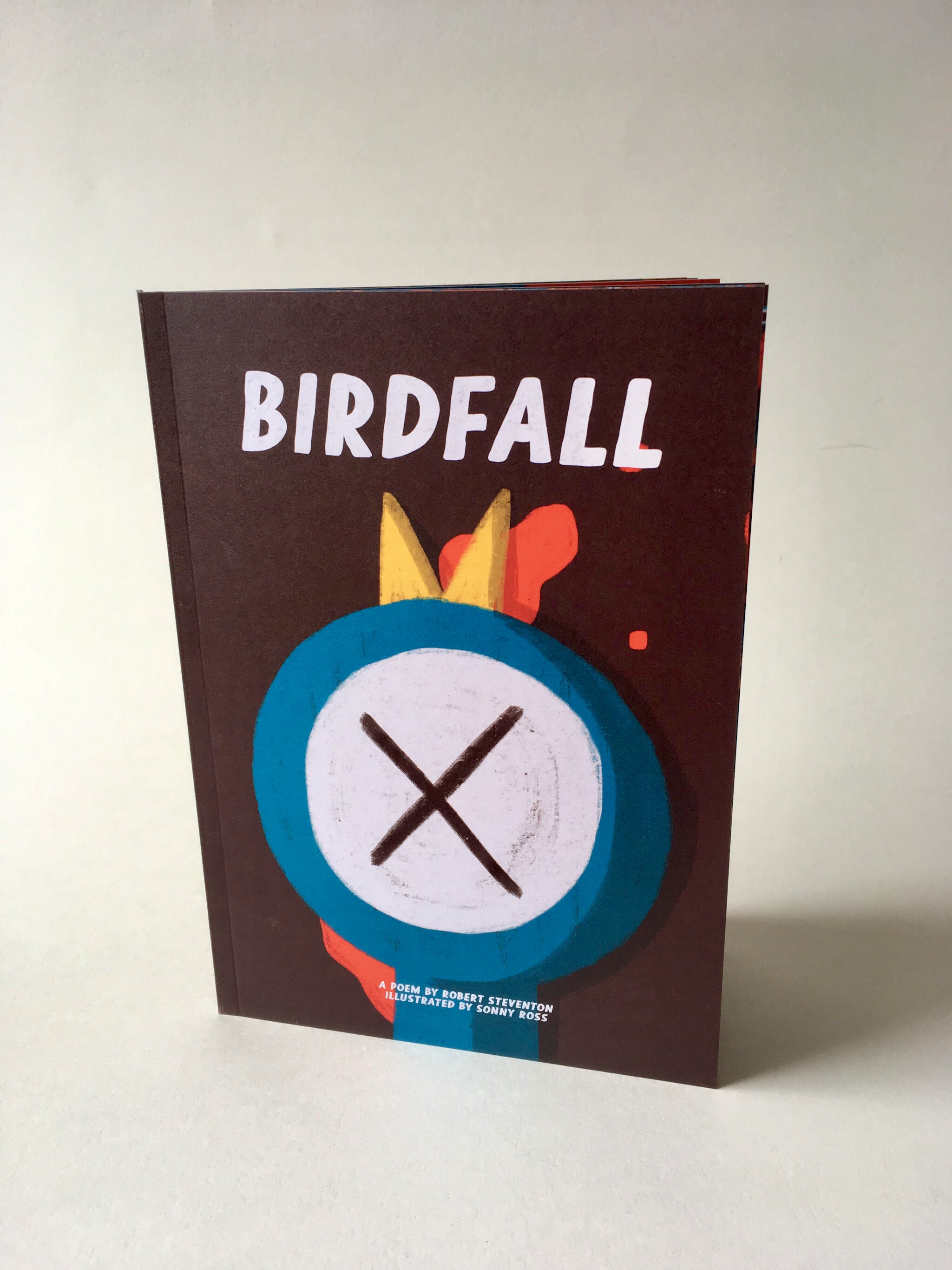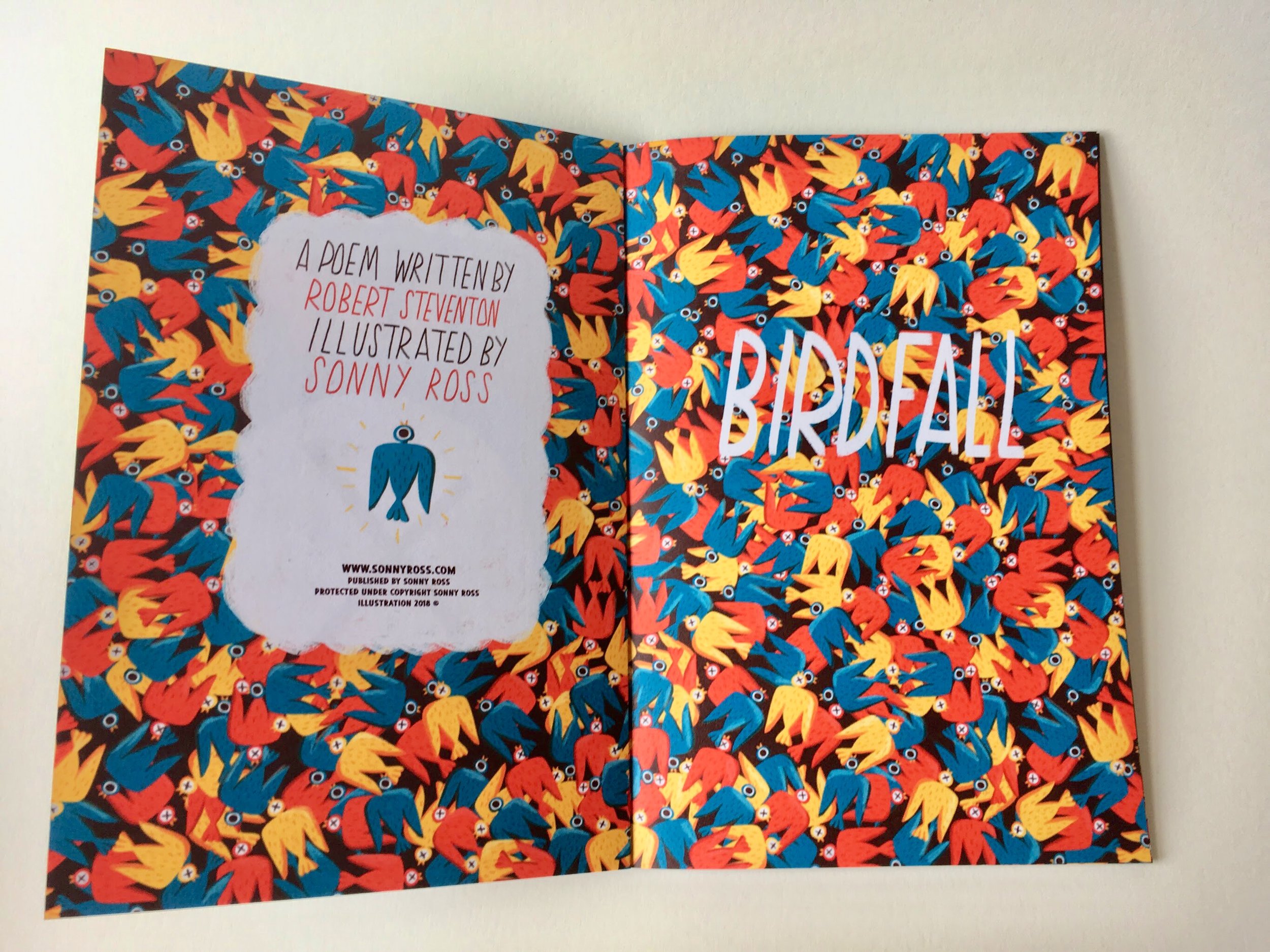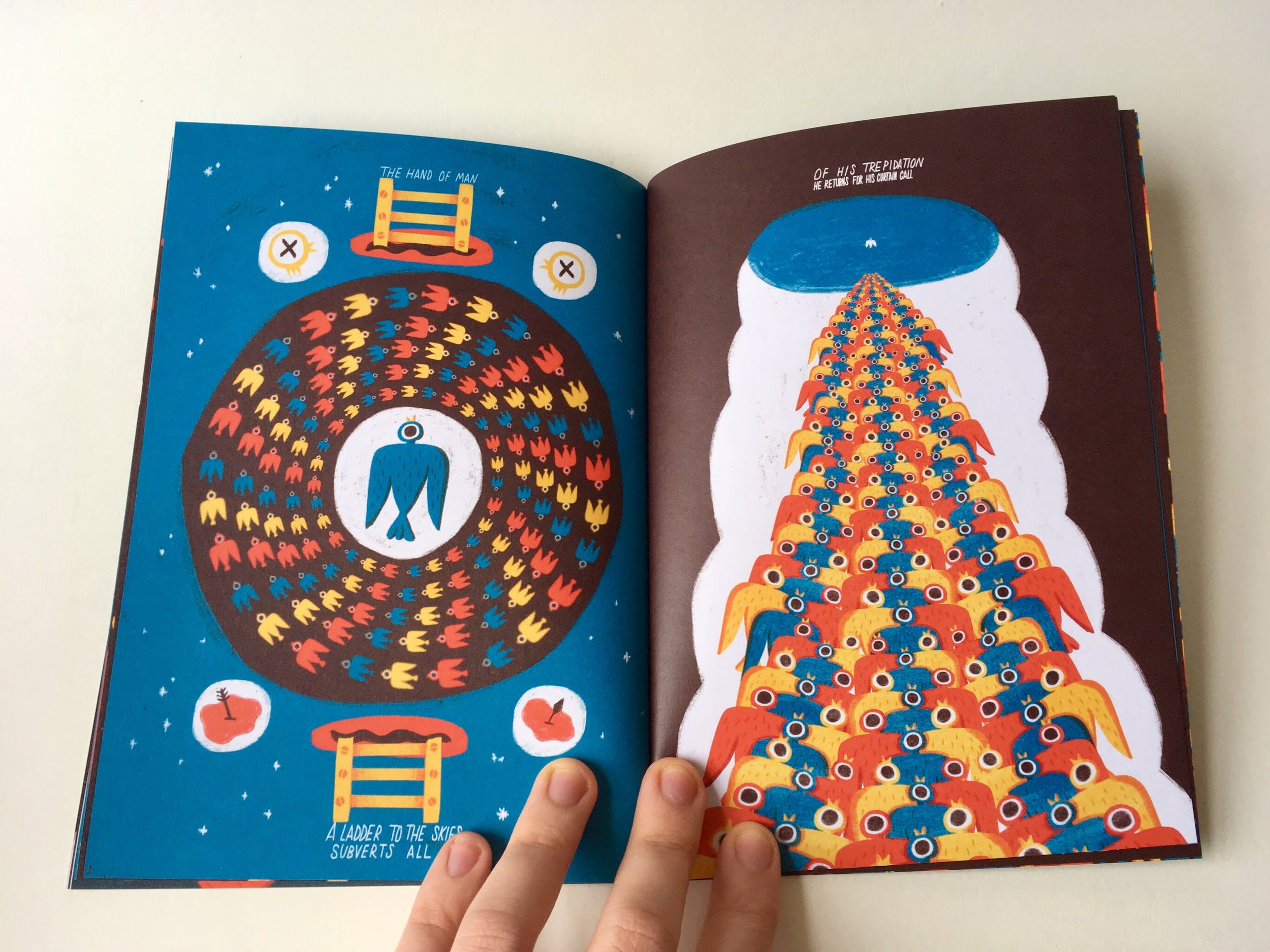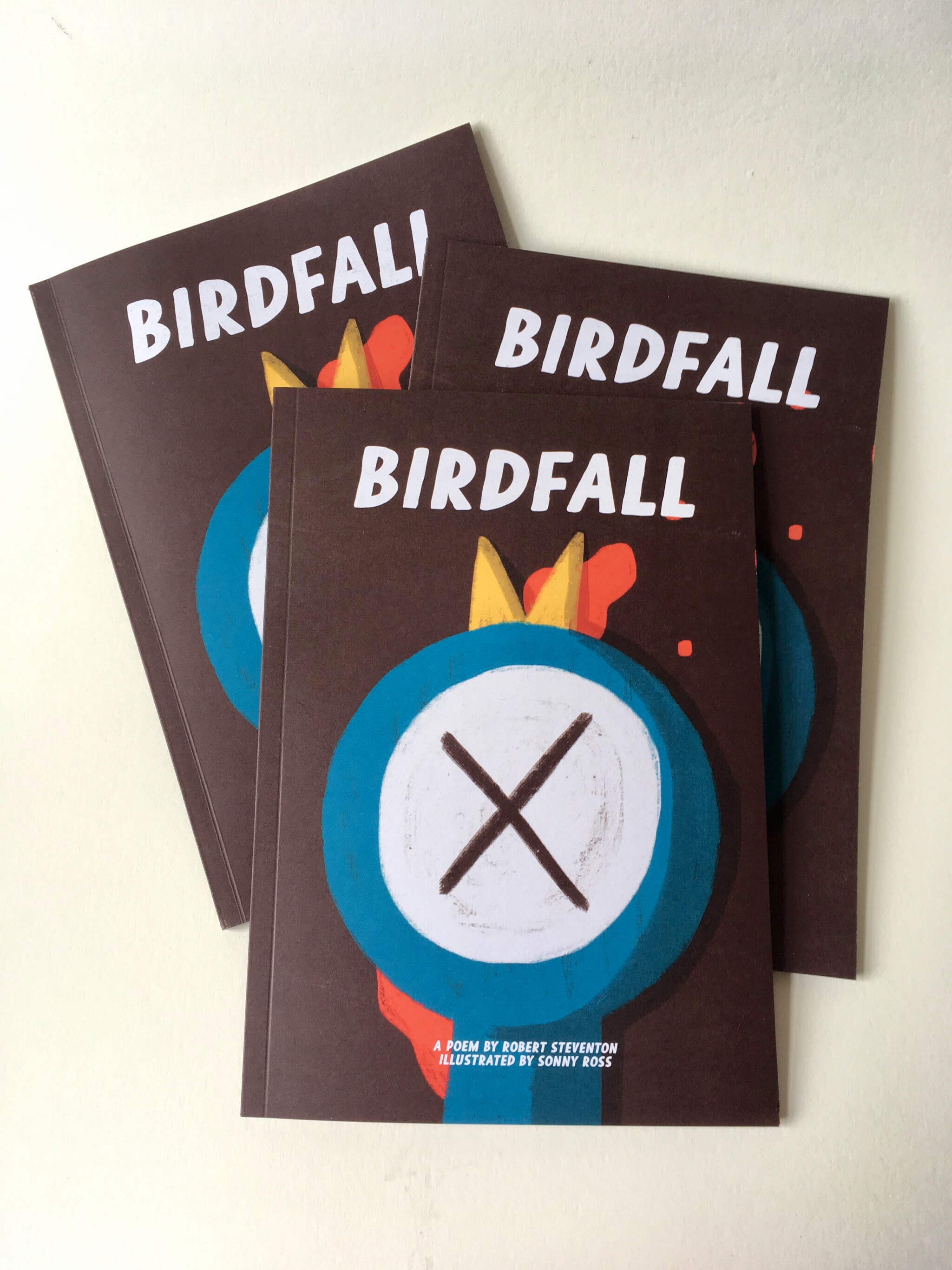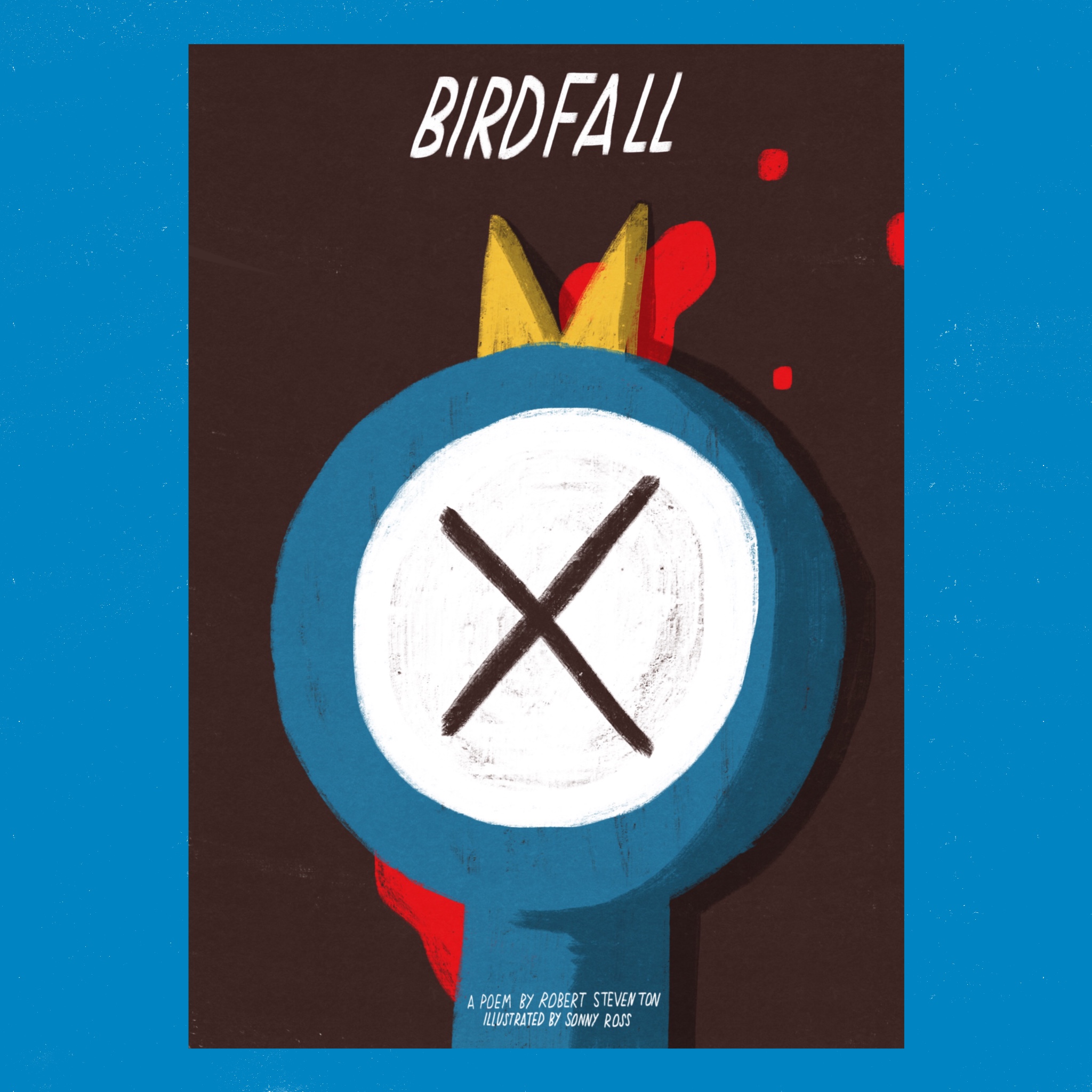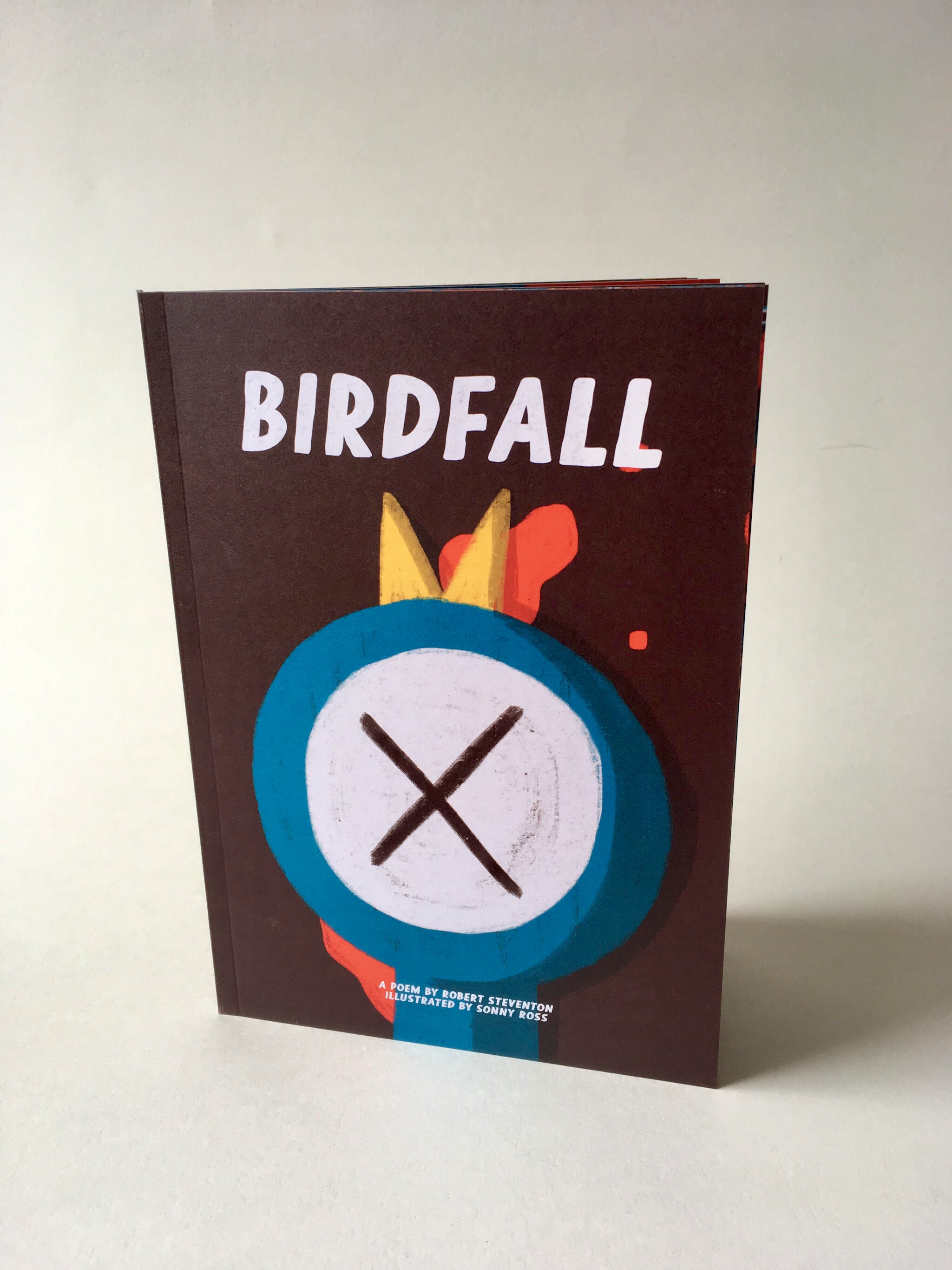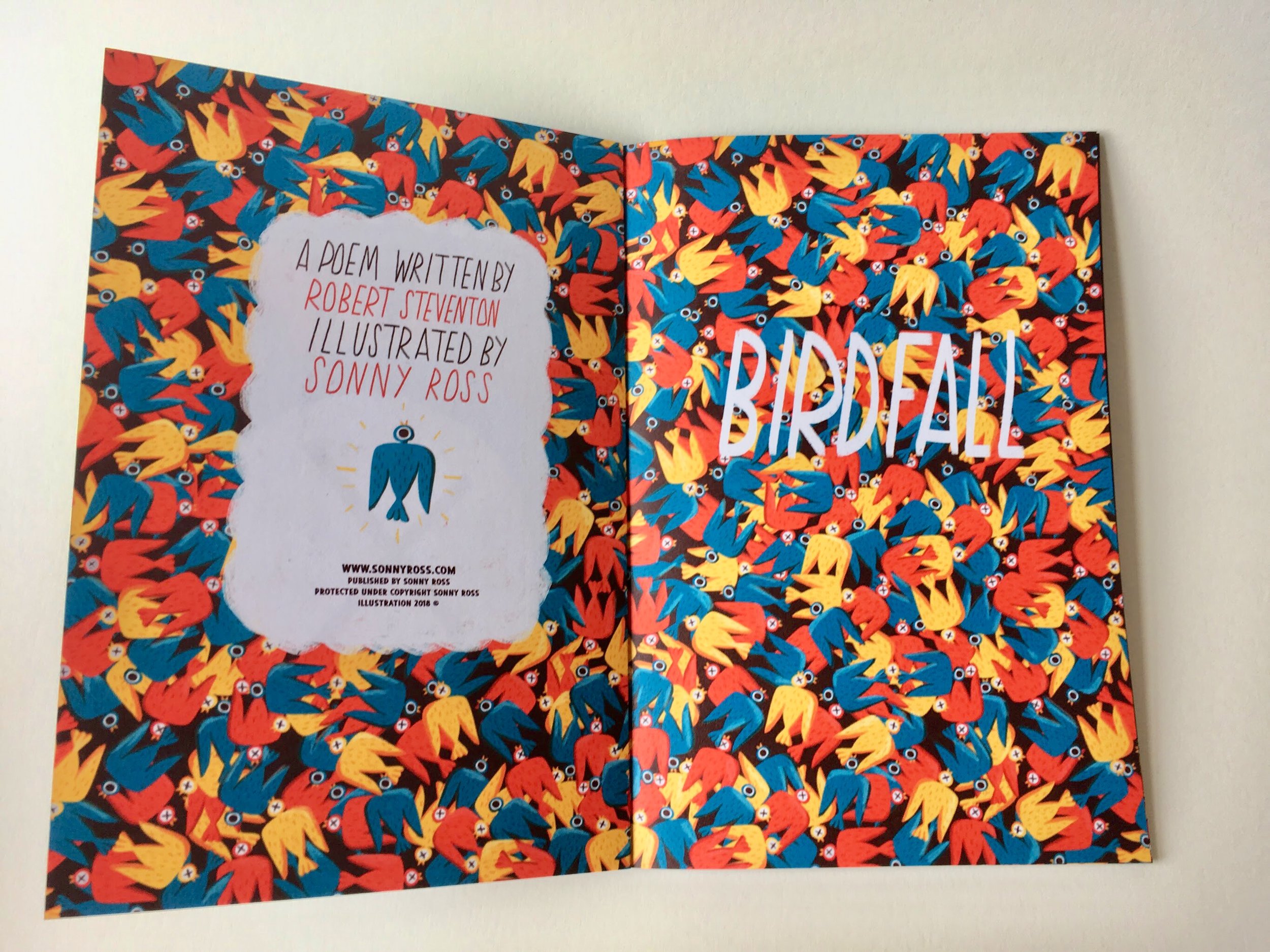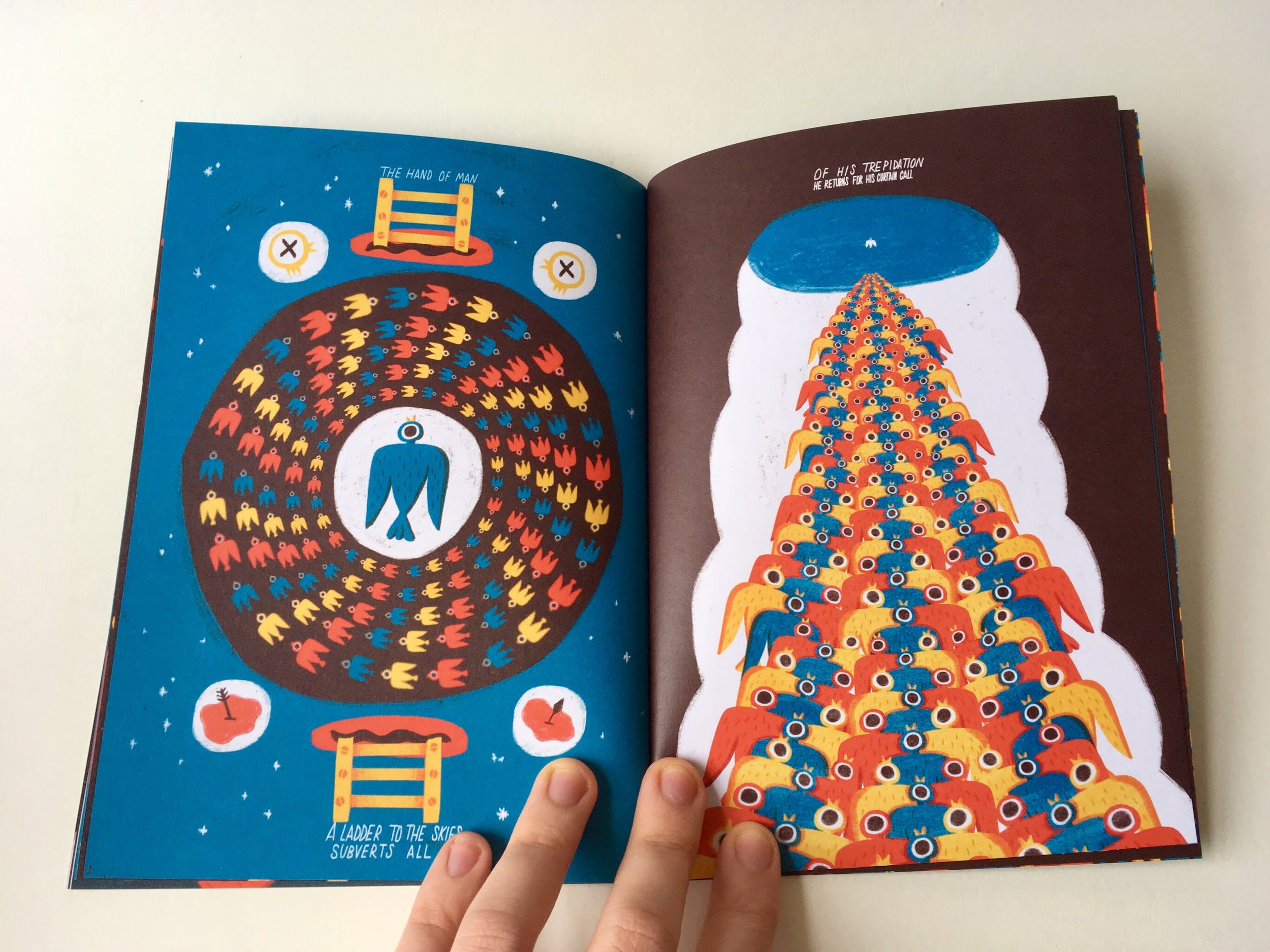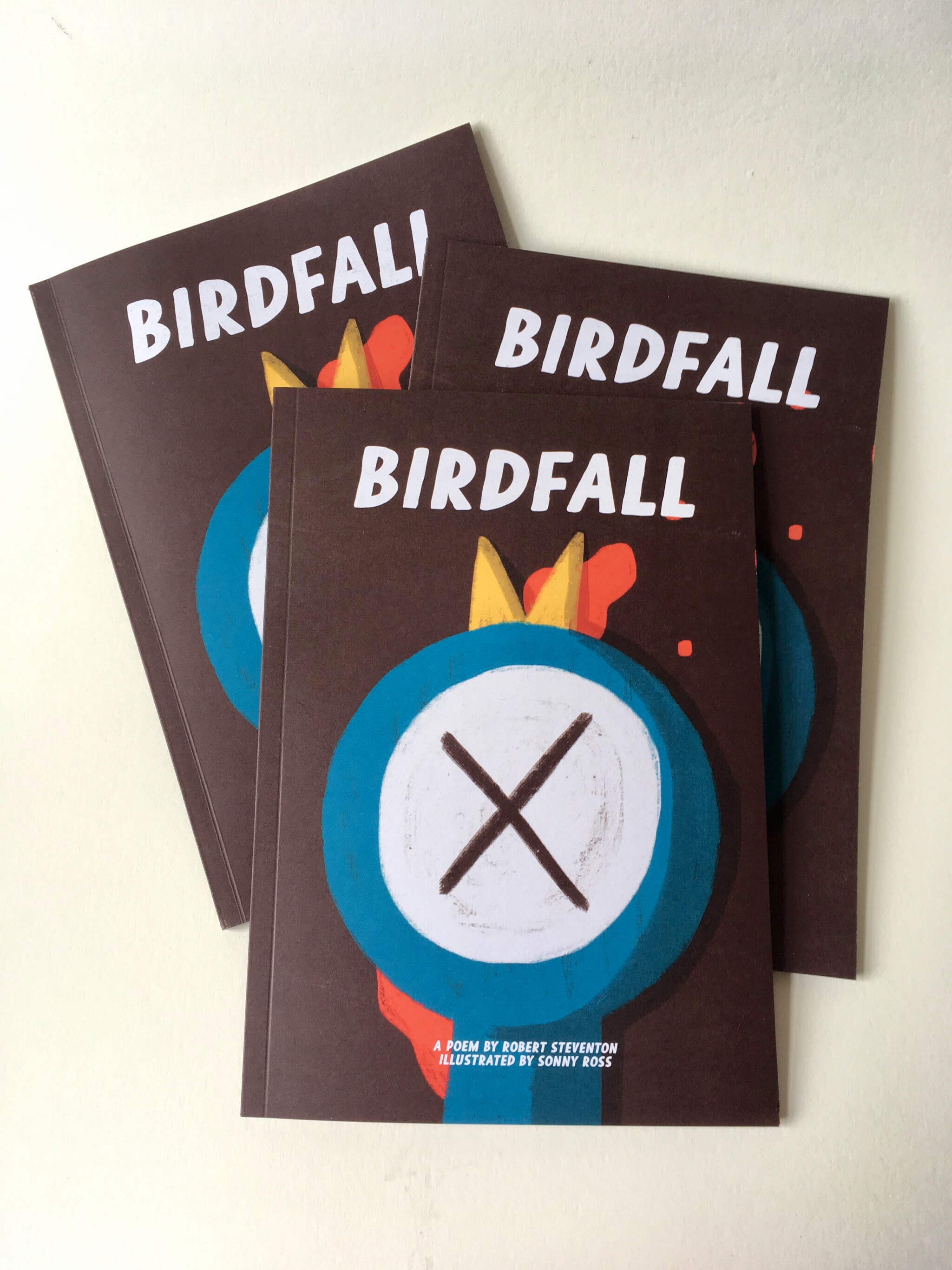 Birdfall
Birdfall
A Poem by Robert Steventon
Illustrated by Sonny Ross
"Robert Steventon and Sonny Ross create words and images based on a single prompt: Birdfall.
The Poem and Illustrations were created independently of each other and then combined in an experiment to see how their minds think alike, or differ wildly."
36 pages, A5 size, printed on recycled paper, full colour.
Capture this Bird for yourself